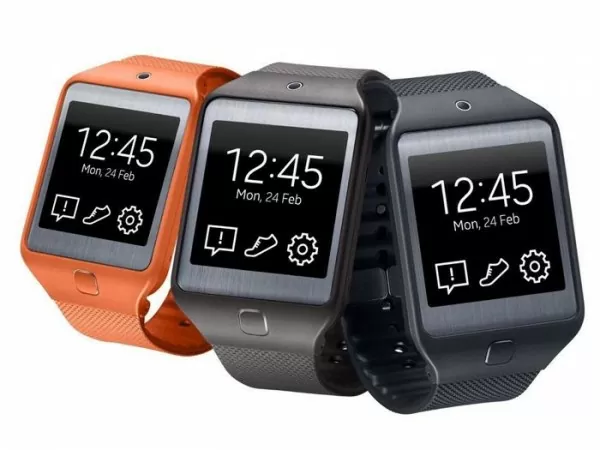 This week is Google's big, and yearly, I/O Conference. This is the place when Google unveils lots of new goodies, but moreover, this is the place where other companies unveil new goodies that work with Google products. The big question going into this year's conference was how much presence will Google's recently announced Android Wear platform have? The answer is, apparently, a whole lot. We already wrote about LG's forthcoming G-Watch, which will run on the platform, and here is another contender for the Google-powered smartwatch crown. This time it's bring brought to us via Samsung, that paragon of all things Samsung-y.
The company is no stranger to wearable technology, being one of the first companies on the block to release a smartwatch. What's different about their new watch, codenamed Gear Live? Well, for one, it uses Google's wrist worn interface, which makes it easy to use it to communicate with other devices that use the same platform(be they watch, tablet or what have you.) It boasts a 1.63-inch Super AMOLED screen, 300mAh battery and 4GB of storage. It also has a heart rate monitor, for you fitness enthusiasts out there. This should include all or most of you by now, considering the opposite of fitness is being airlifted out of your house by a helicopter due to massive girth.
That's pretty much it, a simple and functional smartwatch. It only costs $200 and is available for order starting right now. If you do order now you'll be sure to get it by July 7th, when it officially releases.