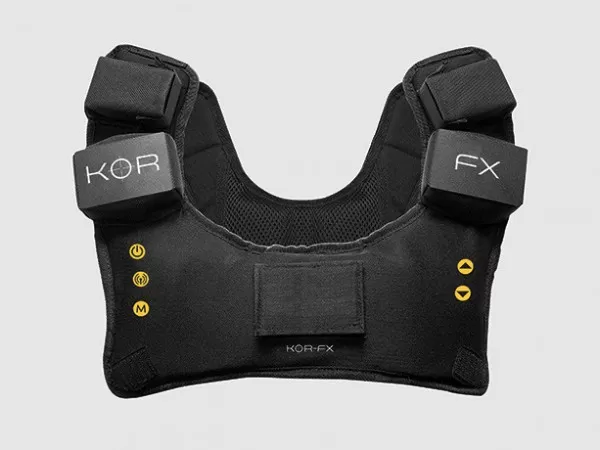 Video games and wearable technology go together like, uh, peanut butter and jelly or big dogs and little dogs. In short, they are bros forever. As such, some of the very first wearable technology concepts(that are still growing)emerged from gaming. The Power Glove and the Virtual Boy were both 1980s and early 1990s products that predicted Oculus Rift and gesture controlled devices. No matter how many Oculus Rifts you have on, however, it can't create the "feel' of being inside a virtual video game. Sure, it may look that way, but it won't feel that way. That's where haptic feedback comes in. One company is creating a vest with this concept in mind so you can finally know what it feels like to be shot in the chest by an alien blaster.
Introducing KOR, an innovative vest that, for the first time, brings your fragile chest into the world of the video game. It's like TRON, only more dangerous and with less CGI Jeff Bridges.It's not just for getting shot, however. It helps emulate how people use that particular senses to avoid, or go toward, danger. For instance, if a car is careening toward you, you'll be able to feel the vibrations to ascertain exactly where it was coming from. Finally, my years of trying to figure out which way the subway is coming will pay off. Pairing this tech with Oculus Rift could just bring you so far into the game you won't want to come out.
The KOR system isn't out yet, but the creators have taken to Kickstarter to raise finishing funds. They blew through their goal in like a day, so you know this is the kind of technology people actually want. You can preorder your own for $150.