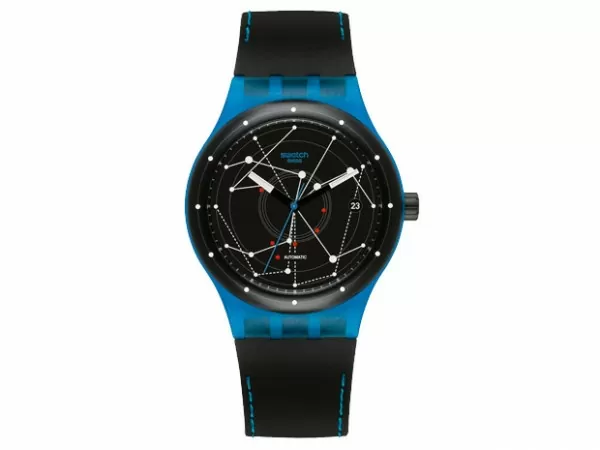 Remember Swatch watches? Of course you do! Everybody who is anybody used to wear those colorful little jobbies around their wrist. They were cool looking. They were cheap. They, uh, told the time. What else would one want in a watch, well besides a rapidly advancing suite of tech innovations? Exactly. Nothing! Swatch hasn't gone away, by the way. You may have outgrown their garish colors but the company has kept on ticking(get it?) all of this time. Now they are back with an interesting little watch that is, well, made by robots.
Swatch's endearingly misspelled Sistem51 watch is automatically manufactured by a team of bloodthirsty robots. Wait. That's not right. It's automatically manufactured by a robotic process that sees no human hands(all the more room to plan world domination by robot.) Even cooler? Is the watch is, for all intents and purposes, a Swiss watch with all of the time-telling benefits that go along with that. However, instead of paying thousands of bucks for the privilege, due to the robotic manufacturing process, you'll just pay $150 to get your hands on one of these. Not bad!
This limited time watch is only available in New York City at Swatch's Times Square location. So, uh, what are you waiting for? Get out there and get thee a new Swatch. It'll be like you are a kid again, and we all want that. Well, sort of. Sometimes. OK, maybe not. Ugh. Never mind.
https://www.youtube.com/watch?v=L3HS_D6WW7s