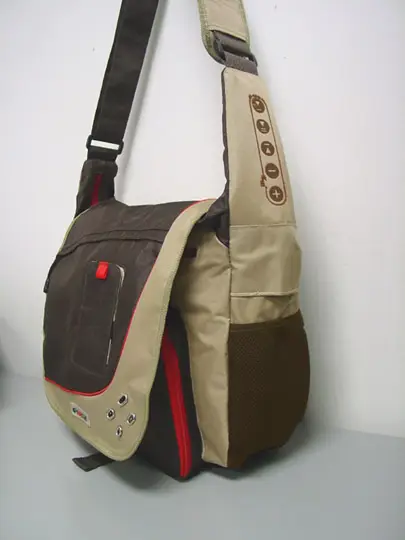 G-Tech's new Messenger Bag includes integrated keys to remote control an Apple iPod from the strap of the bag and integrated external speaker.The bag utilizes Eleksen's ElekTex smart fabric controls, a unique five-layer laminate of electrically conductive materials that transforms fabric into an electronic touchpad.
As mentioned above, the bag doubles as a boombox thanks to an integrated speaker and a 3.5mm extension jack that plugs into virtually any device, including laptops, to route audio through the speaker.
The Messenger Bag will be available mid-November 2006 for a price of $130.-
Unfortunately, as of the day of this writing, there are no details of the Messenger Bag on G-tech's website.