The Audex iPod AMP Backpack is the latest model in Burton's lineup of Wearable Electronic gear. Burton was the first company that integrated a remote control function for audio player into backpacks and the first company with an iPod ready backpack commercially available.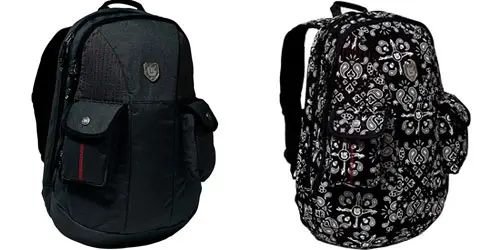 This cool looking Audex iPod AMP Backpack does not only carry your iPod, it has enough room for your MacBook or MacBook Pro up to 17″ – yeah, you can fit those Dell machines as well.
The integrated Audex iPod control system on the shoulder strap with the removable wireless transmitter is compatible with G3 and all newer iPod with the dock connector.
Burton developed together with Motorola the Audex technology that is used in Burton's apparel and backpacks. Instead of integrating the remote control buttons into the backpacks shoulder strap, they use a kind of holder on the should strap where the wireless transmitter is placed.
The disadvantage of this concept is, this little thing could easily fall out during the action = no iPod control with your bag = going back to the old fashion way to take out your iPod each time you want to change the volume or song.
You could use this little remote control away from the backpack but … you will still need to connect your iPod and earphones to the backpack because this is where the receiver for the remote control is placed. I hope I get this right now, haven't seen the Audex iPod AMP Backpack with my naked eyes nor are there any more information on Burton's or Motorola's Websites.
Sounds to me a little bit confusing, to say the least and I would have expected a bit more user and usage insight from those two big companies.
The design of the Audex iPod AMP Backpack is great and comes in two colors: True Black and Brodana Jacquard, a very vibrant color pattern.
The Audex iPod AMP Backpack can be ordered direct by Burton for $ 159.95, not too bad for a good looking Backpack for your Apple gear.
But the Motorola/Burton iPod control is a bit 'out of this world', or is it just me? Wearable Electronic is meant to utilize our clothing or bags as extension for our gadgets but not introducing an additional plastic piece to loose or forget.