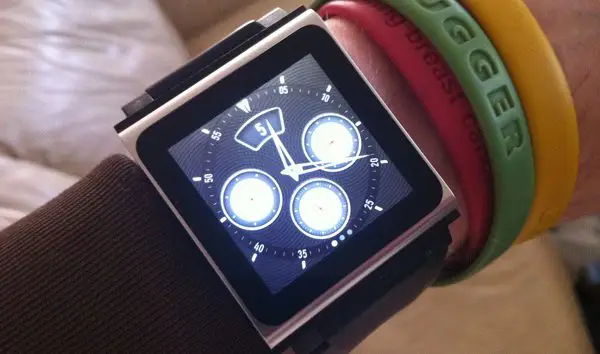 Many of the world's bigger tech companies have already jumped on the smartwatch bandwagon. Samsung? They've pumped out a few of the suckers already, with more on the way. Microsoft? Working on it. Acer? Also released a couple and working on more. But one shining beacon of technology has thus far been missing from the battle. I'm talking, of course, about Dell Apple. Rumors have been swirling that the company has been internally developing their own smartwatch for years now, with many of these rumors being about as close to fact as you can get without the company formally acknowledging them. Well, now it looks as though this mystical watch may have a not-so-mystical release date.
Word on the digital streets is Apple plans on launching their smartwatch to the masses in October. This would make sense, given that company often reserves October for new product launches(This held true for both the iPad and the recent Mac Pro desktop.) Giving more fire to the notion that this watch is real and not vaporware is Apple's recent announcement that iOS 8 will bring a suite of health-tracking tools to the table. Guess when the next iOS is launching? If you said October, you get a healthy cookie. These two announcements would seemingly go hand-in-hand given that one of the primary functionalities of smartwatches is the ability to passively track various health stats.
Knowing Apple, they won't announce any concrete information on the product until launch is nigh, so look for an official "one more thing" around early October. The price should be revealed around then as well although, it'll probably be expensive as balls.
http://www.youtube.com/watch?v=5IXeCV714hQ