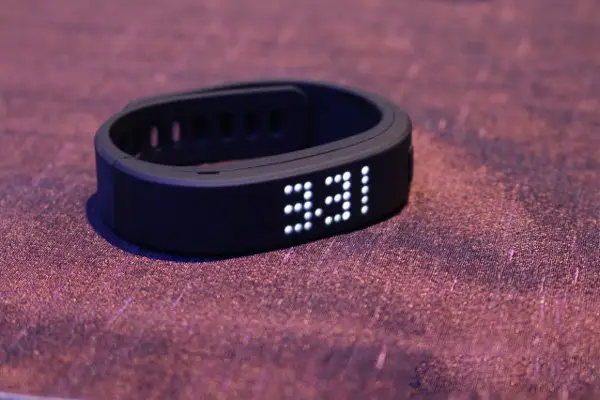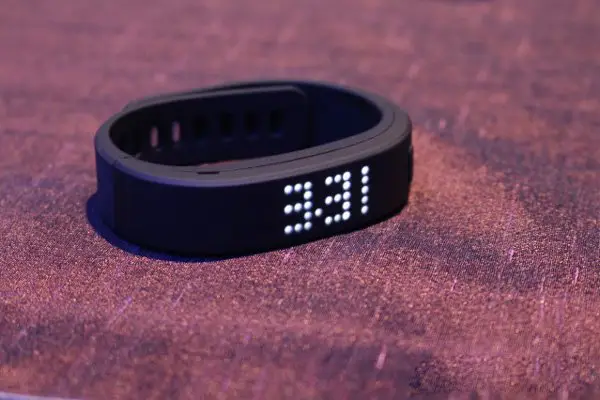 Fitness trackers are slowly, but surely, climbing to the highest peak of wearable technology mountain. In other words, they are becoming ubiqutious. You know what else is happening? Fitness trackers are smartwatches are slowly merging, becoming one unified concept. This was inevitable, as they both wrap around your wrist like so. This concept will accelerate further once Apple's iOS 8 drops in October, which reportedly contains a whole suite of fitness tracking technologies. In the meantime, people are still making good ole fashioned fitness trackers, including Chinese conglomerate ZTE. Here is one they just announced. Take it away, next paragraph.
ZTE, who are no stranger to the business of wearable technology, just unveiled their interestingly named Grand Band. Why is this band so grand? Well, it contains all of the usual fitness tracking bells and whistles, including heart rate monitoring, step tracking, sleep monitoring and more. It also, surprise, contains a bona-fide watch with accompanying alarm. The icing on this low-carb and healthy cake? It's water resistant and able to be worn in the shower or in that romantic waterfall cave you like to hang out in. Bluetooth functionality, with related iOS and Android apps, round out the package.
This item will be launched in China next month, with an expected retail price of somewhere around $150. Hey, that's not a bad deal. As far as a release stateside, or Europe-side, we'll have to just wait and see. My bet is it will happen though.