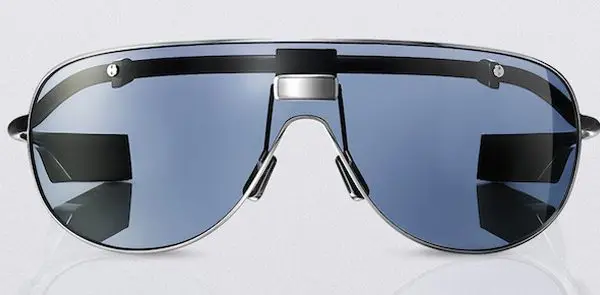 Ah this modern world we live in. It seems that the more innovation we get, no matter how helpful it actually is, the more we get a co-existing set of problems. Our brains are taxed to their very limit with all of these social networks and screens to look at, day in and day out. Why it's almost enough to give up the whole thing and go and live on a small organic farm that doesn't have wi-fi. Almost. The good still outweighs the bad, by a fairly large margin and, besides, the geniuses in the tech industry can just solve the problem of brain fatigue as well. Here is one wearable stab at it.
A company called JINS have just announced their Meme smartglasses. With a name like Meme, one might expect the glasses to come shipped with a piano-playing cat or something, but no, it's just glasses. What do they do? Well, they can do most of the smartglasses stuff you've come to expect. They connect to your phone and other devices via Bluetooth. They track your exercise and calorie intake. They also come equipped with some nifty head tracking gizmos for AR and VR applications. The big one though is it, thanks to some embedded sensors, can tell when you are fatigued and it will let you know, thus prompting that overdo nap.
For now, however, these glasses are only scheduled for store shelves in japan. They'll also cost around $1,000, but being as how Google Glass costs $1,500, that doesn't seem so bad. Incidentally, the sunglasses shown above represent only one of three styles that will be available when it launches.
https://www.youtube.com/watch?v=6jXjpteeLhw