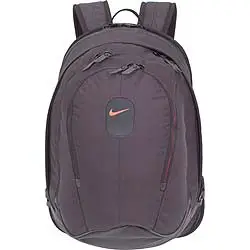 Nike joined the iPod enabeld, Wearable Electronics trend by launching the C.O.R.E. Audio Backpack.
Nike is not the first brand in the new arena of Techno Fashion products for the iPod. O'Neill, Burton, Jansport have their own products for some time now, but the C.O.R.E. Audio is looking great. It's a Bag you typically use for School, office or just if you are out in town.
Next to the usual feature of this category of a Backpack, the C.O.R.E. Audio features a padded media pocket that protects the iPod and houses Apple's 30-pin connector. The Bag works with 4th generation Standard, Mini, Nano, Photo and Video iPod.
The headphones are stored and protected in a dedicated compartment.
Nike chose a different type of keypad technology as for example Burton, that gives a better feeling to the button press. The keyboard looks also more rugged and the keys are more raised then by the Backpack of Burton for example.
The keypad itself has a nice, stylish shape and is right there where it is best accessible, in the shoulder strap. It allows to adjust music volume, change tracks or pause music, the standard iPod remote control functions.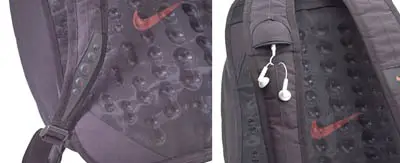 The C.O.R.E. Audio Backpack has just arrived in the shops in Europe but there is no word at this moment when it will come to US and Asia. Nevertheless, the C.O.R.E. Audio but can be ordered online. The C.O.R.E has a reasonable price tag of $95.-. Go and grap one before it is sold out on the Shop.Com online store.