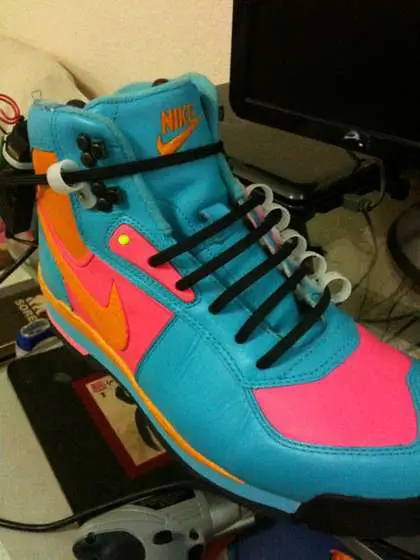 There are cool shoes, and then there are cool shoes. These concept kicks from an enterprising DIY tech enthusiast bring the future back to the present. They are called Power Laces and they do what it sounds like. They lace themselves.
It works via a force sensor that reads how much pressure is on your foot and makes lace adjustments accordingly. There's also a switch to loosen the laces, via two attached servos. Wanna a see a video of the sneakers in action?
*UPDATE 8/25/10 – It looks like Nike is serious about one day building shoes that can lace themselves as they have just filed for an auto-lacing patent.
**UPDATE 8/29/10 – The creator of the Power Laces prototype has created a second version, video below: