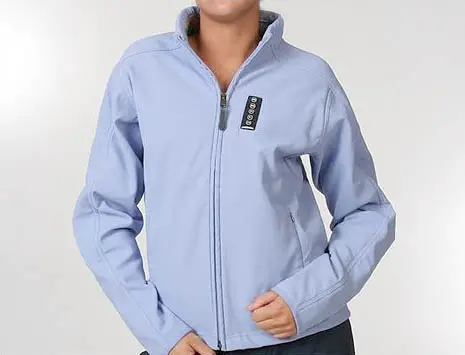 JanSport has a range of Jackets that work nicely based on the LiveWireâ"¢ technology.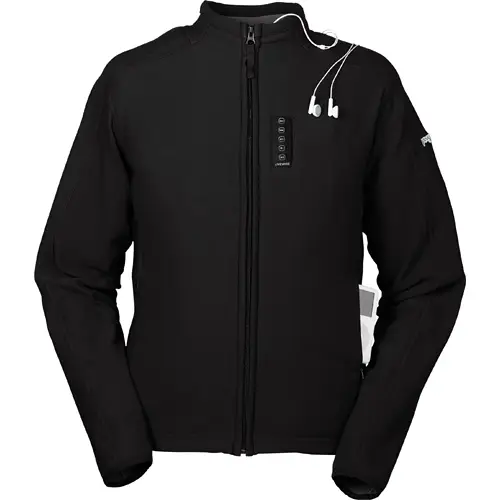 With this jacket you can take your tunes on the go. The Jansport men's (bottom) and women's (left) Power Softshell Jacket.
The power softshell jacket is designed in a layering fit with a water-resistant smooth face. It features a soft, double-faced soft fleece interior. The LiveWireâ"¢ technology built into the jacket offers full connectivity with your 4th-generation (or newer) iPod. The LiveWire technology includes an integrated 5-button keypad, which allows you to control your iPod without removing it from your pocket.
The Power Softshell Jackets are available in a range of different sizes and color and cost around $140.
The Power Softshell Jacket has an elegant style that will keep up your groove during the cooler season in a very convenient way.