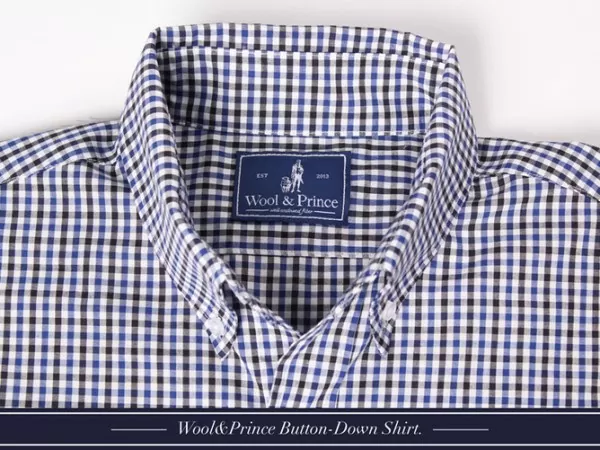 In this t-shirt and jeans world, it's good to know there is still a place for the humble dress shirt. Where would job interviews be without them? Or weddings(or funerals?) The dress shirt is an amazing piece of ageless textile wonderment that can never fully go out of the style. The only downside to all of this dressage? These shirts get dirty easily and are an absolute pain to clean. Some dry cleaners will charge you ten bucks just for one single shirt. It's outrageous. That's where wearable technology steps in. Introducing the dress shirt that can be worn a mind-blowing 100 times before needing a cleaning.
The company creating this wearable masterpiece is called Wool&Prince, so you can be sure wool is the main ingredient of these shirts(no princes though.) Essentially, these shirts use a new micro-fibruous type of wool that not only resists dirt, but is much more comfortable than your standard wool clothing. There will be no nervous itching and scratching while wearing these. Unless you like to itch and scratch, in which case knock yourself out. The shirts are guaranteed not to wrinkle and not to get dirty for a full 100 wearings, unless you go swimming in a tub of pizza sauce or something. I don't think anything is guaranteed against that.
These shirts aren't hanging on store racks just yet. The company set up a Kickstarter to finish funding and they've already blown through your goal. You can be one of the first kids on the block to never wash your shirt by plunking down $98.