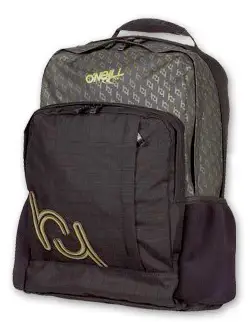 O'Neill has finally launched a dedicated Website for the H4 Wearable Electronic range. A beautiful site, you have to check out. We will bring updates of the H4 Jackets over the coming days.
There are two Backpacks in the H4 range, the Campack we have posted about previously and now the H4 Back-to-School iPod Backpack.
I did see the H4 iPod Backpack earlier this year on the German Apple Inc. loving blog ifun.de which offered exclusively the H4 iPod Backpack in June and sold out quickly.
Around that time, I kept checking like crazy O'Neill's site to find out if there is more of it coming but with no success and the School year began without O'Neill's iPod Backpack except the few lucky ones that got it on ifun.de
Today I checked O'Neill's site and the 'Back-to-School' iPod Backpack is along their 2007/08 H4 range. A bit late for Back-to-School.
On the other hand, this backpack looks nice and I am sure it will work simply and nicely with any of your iPods with dock connector. Two color shades are available to choose from: brownish and grayish.
O'Neill H4 iPod Backpack Range: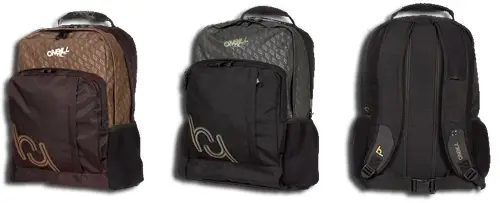 The iPod goes in a dedicated pocket in the Backpack and connects to the bags controls. The iPod control pad is located in the shoulder strap as well as the earphone connector. Neat, nice and simple concept with GREAT convenience. Believe me, I don't get paid for saying this, it's my personal experience.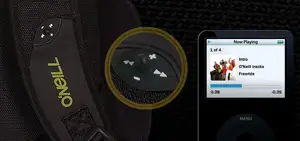 What else will you get with O'Neill's iPod Backpack? A dedicated storage compartment for your iPod and one for a PSP and a cushioned compartment for the MacBook Laptop, so all the essential School gear is safely stored.
There are plenty of smaller compartments for all sorts of stuff and another two main compartments for the bigger stuff. I guess you need to have at least some books, I mean the one made of (hopefully recycled) paper and not a MacBook.
Now to the commercial side of my story: I haven't found any online shop yet that sells the iPod Backpack from O'Neill and their website gives direction only to off-line stores for a few countries in Europe.
There is no price indication on the O'Neill site either but if the special addition from ifun.de is an indication, they sold it for 115.- Euro which makes it $ 165.-
Everyone watch out for an online store and the 'real' price. If you hear of a Source where to buy, please drop us a note and link in the comments, thanks!
Click for more information on the O'Neill H4 iPod Backpack.