The top end of the Wearable Electronic H4 collection from O'Neill is the Communication Entertainment Jacket. Sophisticated and cool in look and function.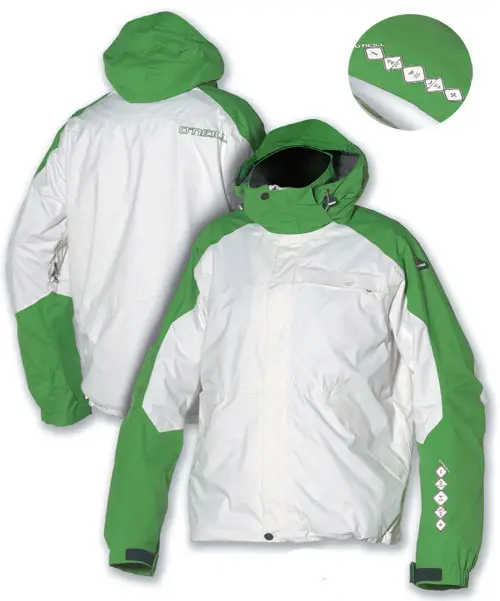 Designed with the new generation of Bluetooth and MP3 player enabled cell phones in mind, the wearer is able to control the phone's MP3 player via the fabric control panel in the sleeve.
The Microphone is integrated into the jacket's wind-flap for phone conversation and voice dialing without taking your phone out of the pocket. The music will automatically pause when a call comes in.
You can choose from the following three colors: Powder White, Plum and Black Out.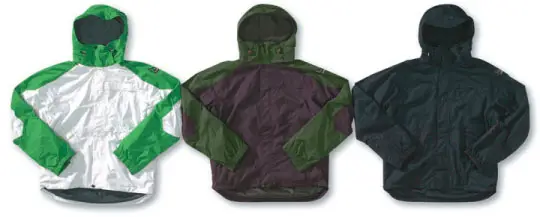 O'Neill's H4 basic model is the Entertainment Jacket with the 'Made for iPod' label.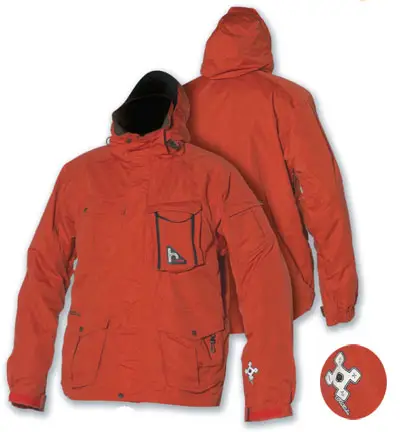 Dug your iPod into the Jackets pocket out of harm while racing down the hill on your snowboard energized by your special tunes. Got to quickly repeat the last song or skip to the next next tune, no problem, just flip the switch of the soft control nibble in your sleeve and up you go.
A jacket for the honest and dedicated boarder who likes to be in control, on the board and the tunes that fit best to the action, anytime and anywhere.
Price and availability of the models above will follow as soon as we get an update.
The H4 range has three different models which addresses different areas like walkie-talkie, cell phones and iPod. Each model has a different type of integrated soft controls and each model comes in different colors.
A diversity that is highly welcome and should give the consumer a choice for her/his very own preferences and style.