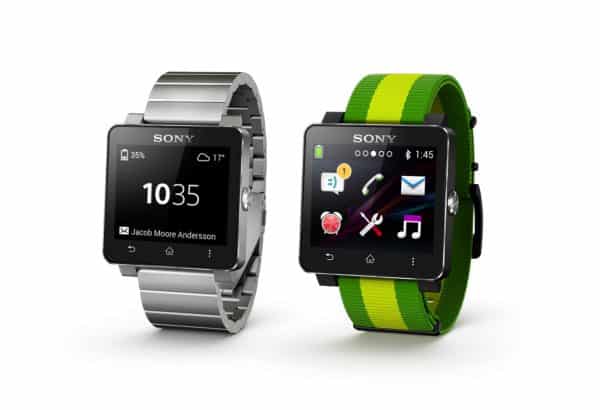 It wasn't so long ago that the idea of a watch that did anything but tell the time was something of a rumor. Well, sure, there was the odd calculator watch or two, but nothing that read texts, connected to your phone and did just about anything else you could think of(including video chat like Dick Tracy.) Sony was one of the first big companies to market with their own smartwatch, and since then they have steadily been updating their uniquely named Sony Smartwatch. The second iteration, curiously named the Sony Smartwatch 2, brought some new ideas to the table but now they've raised the ante by making the face of the watch completely customizable.
It makes sense, the whole idea of wearable technology is to bring customization to a sphere that had never experienced it before. Besides snapping on pieces of plastic, there previously was no way to make the face of a watch look however you want. Well, one supposes you could draw on it, for whatever that's worth. Sony Smartwatch 2, however, has introduced an app that lets you design your very own watch face, which shows up in a new OS. The company has also said they will be allowing third party developers to design their own faces, so pretty soon there should be a design deluge the likes the wearable world has never seen.
The update also allows you to throw any old widget up there on the face, which will display at all times. This information could be Facebook, the weather, stock prices or, surprise, the time. Here's a recently released video by Sony describing the update.
https://www.youtube.com/watch?v=ApW7oknVnLU