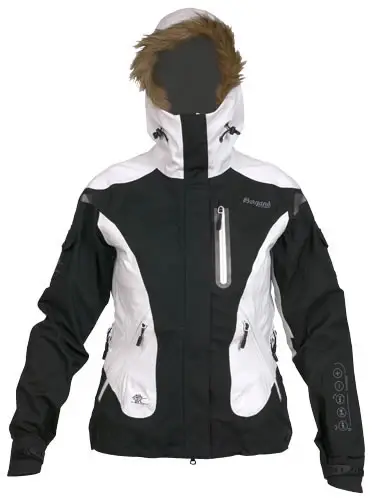 Bergans of Norway has launched their 2007/08 iPod Jackets with Bluetooth functionality in the NORDKAPP jackets.
Featuring Eleksen's smart textile sensor with the Bluetooth module, the NORDKAPP Jackets give control over iPod and any Bluetooth enabled cell-phone by keeping your gadget and your fingers warm.
The controls are integrated into the sleeve as seen on many other iPod Jackets on the market. The microphone is located inside the collar for easy, 'no fussing around' use. Just hit the call button on the sleeve and chat with your buddies.
Bergans Jackets are from highest quality using 3-ply Dermizaxâ"¢ stretch fabric and have all seams sealed, which ensures that your jacket is waterproof even after years of service. The fixed hood comes with a detachable fur.

A fleece chin protector, laser cut and welded friction strips and zippers, sleeve pockets with button, small zippered "ski pass" pocket on the sleeve and a embedded RECCO chip on the sleeve makes the NORDKAPP a fine and high quality jacket for the coldest times of the year. The RECCO chip is a special detector used by approximately 500 ski areas and search and rescue teams. The RECCO system can help rescue teams to find people faster is case of an avalanche.
The NORDKAPP is available in Black/white for the ladies and in Black/cobalt for men.
I could not find an English or international online store who has the NORDKAPP jackets on offer but there is a online store from Norway that offers the NORDKAPP for 4.299.- Norwegian Krone (around $ 795.-).
We have contacted Bergans to help us locate a purchasing spot outside Norway but didn't get an answer yet. Once we receive other than Norway online of off-line shop we will post about here.