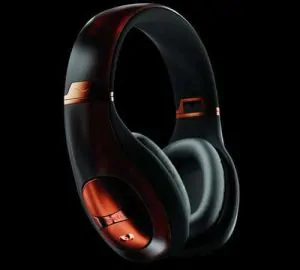 Sure lots of headphones claim to cancel noise, but how many can boast they actually do it? You can add Klipsch's new Mode line of active noise-canceling headphones to the list. These bad boys will cancel so much noise you'll think you are deaf! Wait…what?
The earcups are padded in comfortable leather and house a 40mm mid / low woofer with a 15mm tweeter for those delicious highs, crunch-inducing mids and thumping lows. The headphones are certified to work great with Apple products, being as how they ship with a cord that features an Apple-certified three-button inline remote / mic.
They become available for public consumption in the fall, so hold on to your wallets for a few more months. Speaking of wallets, they may just bust it wide open. One pair of these puppies will set you back around $350.