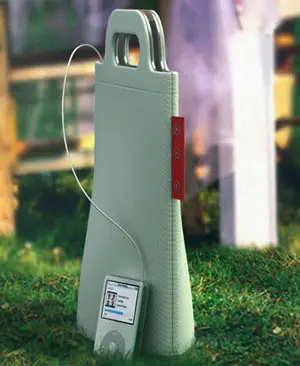 The most gorgeous looking iPod bag we've seen so far is the Boom bag, a design concept from GRO Design, a European design agency dedicated to create successful products for A-brands around the globe.
GRO's Boom bag design study is part of an investigation on how to use integrated speakers in a more creative way.
We have seen various types of Boom Bags before, but the Boombag from GRO Design is definitely the winner in terms of sleek, cool looks.
Designed as an accessory for iPods and other music players, the boom bag is made from durable and weatherproof speaker fabric. It houses a full range speaker and rechargeable battery.
If it makes it to production it will be the most elegant way to carry and listen to your iPod or other portable audio player.
According GRO's website, they are currently looking for a production partner to bring the product to market.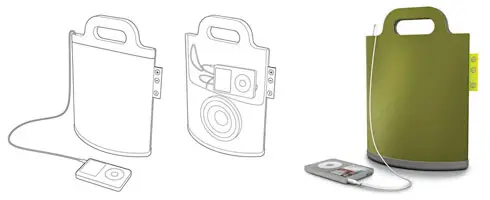 GRO design was founded in 1999 by three British designers – Roland Bird, Graham Hinde and Roger Swales.