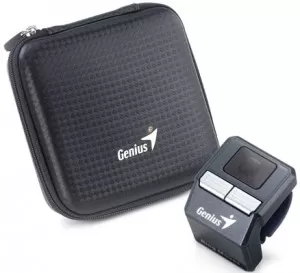 Sure, there is some cool tech that wraps around your arm, but what about the lowly finger? This Ring Mouse by Genius does just that, finally making a wearable mouse you prop around your finger. It's like you are getting engaged to your computer.
Word on the street is the mouse works great and is actually comfortable. This could be perfect for people who just wanna lay around in bed without being too close to their computers. It could also be perfect for a really dorky James Bond type.
The peripheral is available now for $70. Be warned, it currently only works for PCs. Sorry Macheads, you'll just have to keep your fingers bare this go around.