Get your snowboarding action on YouTube in an instant with the H4 Campack from O'Neill.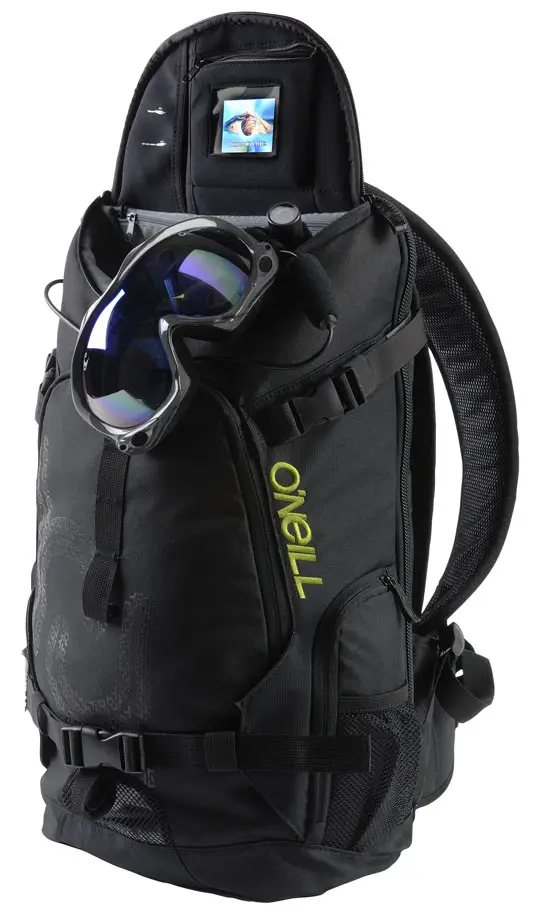 O'Neill Europe announced the launch of the H4 Campack, one of seven pieces from its groundbreaking 4th generation wearable electronics line. The suggested retail price is €269.- (US$ 367.-) and designed to be used as a fully functional snowboard backpack, the H4 Campack features an integrated portable media player and external camera lens.
There's simply no better way to film freestyle and freeride snowboarding action before sharing the footage over the internet with friends and fellow web surfers. A must have for YouTube addicted action boarders.
The portable media player is positioned in the backpack's top pocket. Serving to record all footage captured by the goggle strap or helmet mounted camera lens, the portable media player writes the files directly to an SD card, which can then be inserted easily into any PC for instant reviewing.
Eleksen and Craghoppers announce relationship to produce stylish Wearable Electronic apparel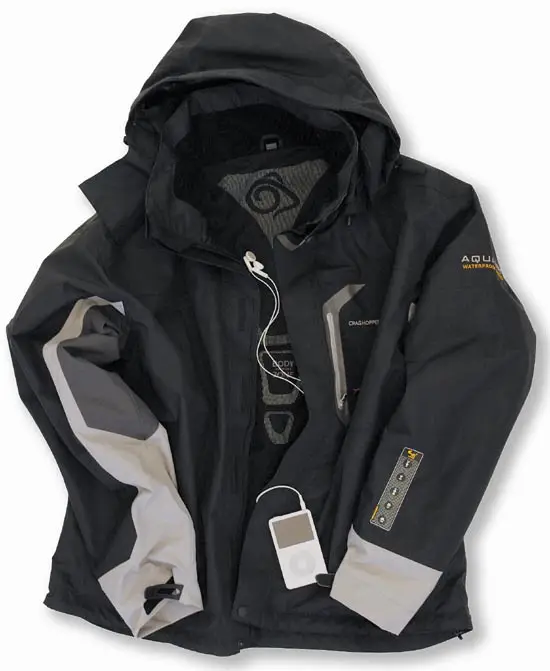 The other Wearable Electronic news that circulated on the Internet this week was an announcement from Eleksen which has been chosen by the multichannel outdoor apparel brand Craghoppers to incorporate unique smart fabrics into its latest gear. Craghoppers' iPod-ready Future walking jacket will be the first product to result from this new alliance (see photo).
Not exactly news for us, we have been writing about this some time ago but maybe this weeks announcement of the relationship to produce stylish Wearable Electronic apparel was a reconfirmation from Eleksen and Craghoppers.
Another reason for the press release could indicate that this cooperation will lead to a wider range of Wearable Electronic clothing from Craghoppers which would be very good news for the Wearable Electronic enthusiasts.
We will keep you an update on those product announcements. A good reason for you to come back again and check out our blog – right?!