Huawei has teased the Watch Buds, a new wearable device that features earbuds that are magnetically attached to the underside of the watch face. The watch face flips open to reveal the earbuds, creating a unique and innovative design!
The Watch Buds feature bullet-shaped earbuds that are small enough to fit inside the main housing of the smartwatch. While the design is not entirely original, the earbuds bear a strong resemblance to the Nokia True Wireless Earbuds and the Motorola Verve Buds. Despite the similarity, the Watch Buds offer a unique and compact solution for those who want the convenience of a smartwatch and earbuds in one device.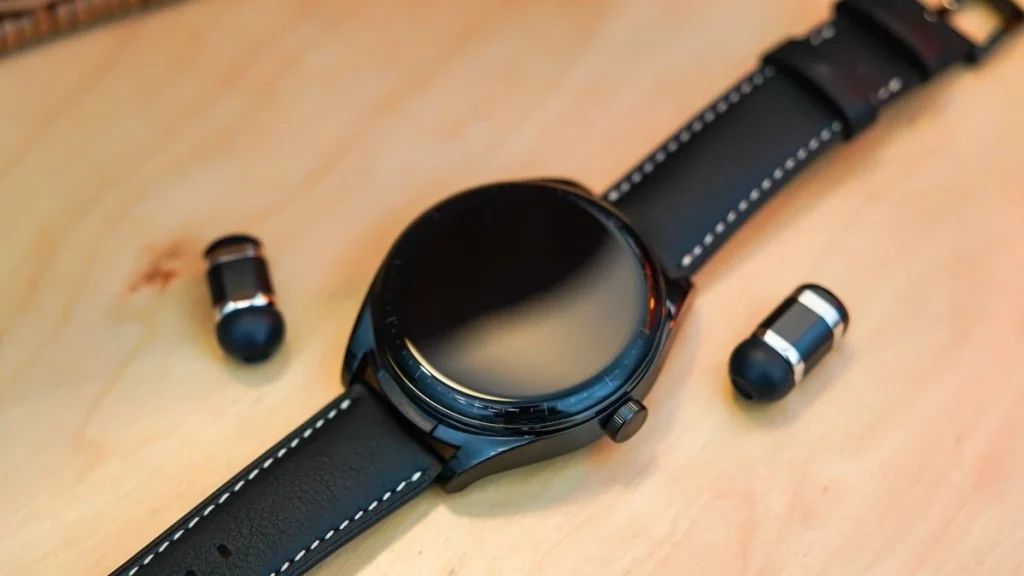 The earbuds included with the Watch Buds have a minimalist black and silver design that does not resemble any previous Huawei products. While the idea of integrating earbuds into a smartwatch may seem like a gimmick to some, it could be a practical solution for athletes and other active individuals who do not want to carry a separate earbud case while exercising. However, it is worth noting that the added bulk of the earbuds on the wrist may not be appealing to everyone.
One of the standout features of the Watch Buds is the impressive engineering of the accompanying smartwatch. Huawei's design team was able to create enough space inside the main body to fit two earbuds and also included a magnetic wireless charging system to keep the earbuds powered. This creative solution allows users to easily charge their earbuds while on the go.
The integration of the earbuds and smartwatch in the Watch Buds allows for a seamless connection between the software and hardware. The smartwatch acts as both a watch and the earbuds' case, allowing users to control their music directly from the watch. This can be convenient when a phone is not readily available or when the vibration feature is being used. The tight integration between the hardware and software enhances the overall user experience.
While there may be some trade-offs to consider, the Watch Buds have the potential to redefine the current concept of a smartwatch and earbuds by combining the two into one device. Similar to the way foldable phones aim to combine two devices into one, the Watch Buds offer a unique and innovative solution that could change the way we think about wearable technology.
It is important to note that the availability of the Watch Buds in the United States may be limited due to the current restrictions on Huawei products. Huawei has been placed on the Commerce Department's Bureau of Industry and Security Entity list since 2019, effectively banning the company's products in the country. This means that it is unlikely that the Watch Buds will be sold in the US, regardless of their legitimacy or appeal.