Just in case you haven't got your high-tech backpack for the new school year, here is a tip for a cool iPod ready backpack from High Sierra: the iPod Groove pack with integrated BackBeat iPod control.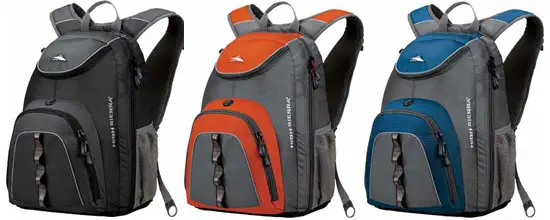 With High Sierras iPod Groove pack you will rock around town. It's designed to work with any iPod with dock connector.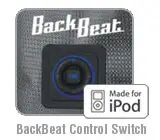 The integrated, unique backlit BackBeat soft control switch gives you full control of your iPod from the backpack strap.
Play it, Pause it, Pump up the volume. The BackBeat looks very much like the China Coin we have posted about earlier.
Other than the BackBeat control, the Groove pack has a lot of cool features like: multi-compartment design with deluxe organizer pocket, Webbing daisy chain to attach accessories, the side mesh pocket holds a 500ml water bottle, large front-load main compartment, easy-access top-load center compartment and S-shaped Vapelâ"¢ mesh Airflowâ"¢ padded backpack straps with thumb-ring pulls for easy adjustments.
This is a serious road warrior backpack that makes your trip to school much more enjoyable and fun.
You can choose out of three colors: Charcoal-Black, Chipolte-Charcoal and Pacific Blue-Charcoal. It has a suggested retail price of $ 125.- but is available on LuggageGurus's online shop for just $ 69.99.