Remember in Back to the Future, when Marty has those automated Nike shoes? VectraSense Technologies is making that tech closer to reality. Verb for Shoe is dynamic shoe, which is not a first for them. Back in 2000 they created the first computerized shoe.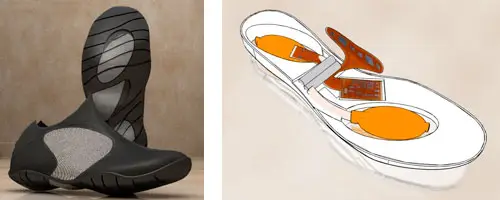 Verb for Shoe features 2 inflatable balloons that adjust to the wearers activity level. The on-board computer makes real time calculations to constantly adjust. The shoe also has a social aspect. It is able to communicate with other Verb for Shoes. The Verb for Shoe connects to a PC wirelessly so you can literally walk with them in the virtual world as well. Part of the experience VectraSense offers is to create an online platform where Verb for Sense wearer can link up and socialize in the virtual world as well as in the real world.
Cough up that $699.99 now!