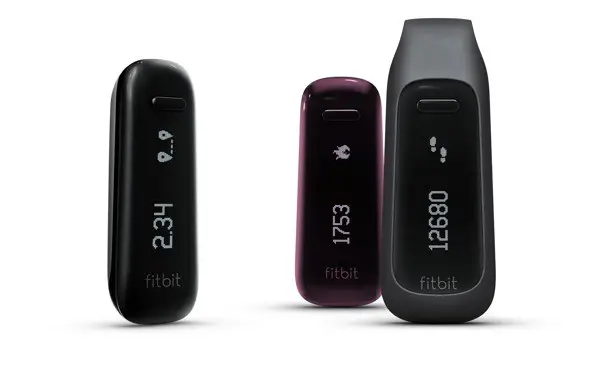 Staying fit is important, particularly with winter preparing to bear down on us with the weight of 1,000 lazy, freezing suns. During the cold months, it is all too easy to stay inside and eat slices of pizza and fatty stews as you watch Netflix with a caloric glaze in your eyes. Why let winter get the best of you this season? Let's get you outside to participate in a fitness regiment! Don't worry. It won't be too bad. We have just the new line of devices to help you get going and staying fit.
Fitbit, who have been in the fitness tracker game for a while now, have just announced the release of two brand new fitness trackers. First there's the Fitbit One, which replaces their previous Ultra line. It adds a silent, vibrating alarm to the mix, as well as majorly beefing up Bluetooth 4.0 functionality. It also boasts a slimmer, more aesthetically pleasing design, as well as being splash resistant. Note, we said splash resistant and not waterproof. You can get in a pool fight with it but do not actually bring it into the pool. Other than that it has the usual bells and whistles. It counts steps, flights climbed, calories burned and tracks your total mileage. It also syncs with a personalized website for your charts and graphs lovers out there. It just launched at a suggested price of around $100.
Then there's the Fitbit Zip, which is potentially the cheapest fitness tracker on the market. The Zip is low on frills, but is functional enough. It tracks steps taken, calories burned and and distance traveled. That's it. Don't go looking for a vibrating alarm here. However, it's also only around $60. That's one heck of a deal for a fitness tracker.