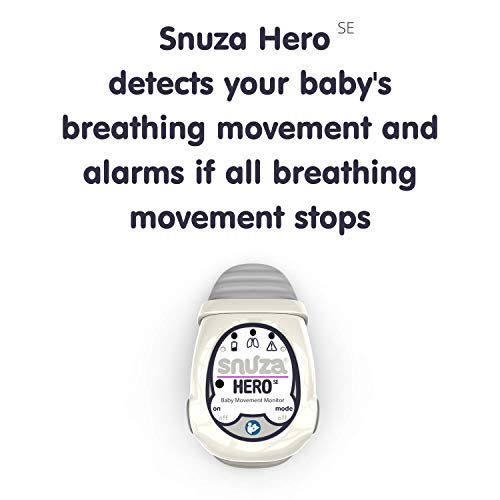 Snuza Hero (SE) Premium Baby Movement Monitor - Wearable Infant Abdominal Movement Monitor Alarm - Cordless, Long Battery Life.
2 new from $99.99
Free shipping
Buy Now
Amazon.com
as of March 12, 2020 4:38 pm
Features
Wearable baby monitor that easily clips onto your baby's diaper
Snuza Hero monitors your baby's breathing movement and will attempt to gently rouse your baby after 15 seconds of no breathing movement.
Snuza Hero will alarm after 20 seconds of no breathing movement allowing you to act quickly
Heading out? Simply pop the Snuza into your bag - no cords, wires or complicated sensor pads
No need to hover over your sleeping baby at night. Enable Snuza's tick mode to "hear" your baby's breathing movements at night.