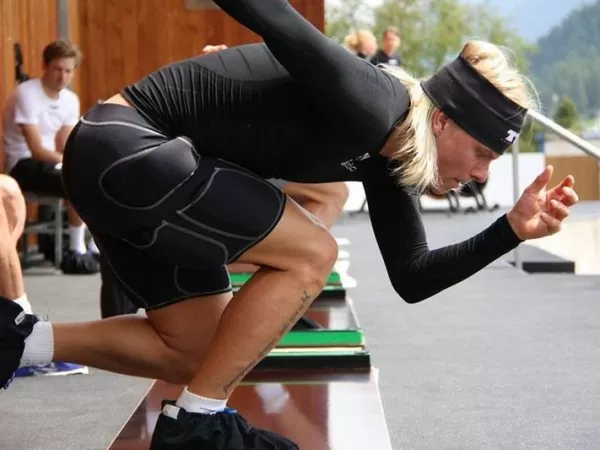 We all "love" working out. Ok. Let me take that back for a second. We all "love" experiencing the results of working out. We love being fit and desirable to whatever sex strikes our fancy and we enjoy not having early onset adult diabetes. However, getting the most out of our sparse workouts is not the easiest thing in the world. We tend to do stuff wrong. It's not as if we have the money for our very own personal trainer available at all hours of the day(or night, weirdo.) That's where wearable technology comes in. Here is yet another thing that could just make your workouts a teensy, teensy bit more bearable.
TITIN, who have made quite the name for themselves in the weighted apparel game, are back with their weighted compression shorts. These shorts are specially weighted to, well, compress the pressure that comes from working out and evenly distribute it throughout your body. Thus, you won't end up overexerting one part of your body and underexerting another part. That's how accidents happen people. In addition to this weight tech, the shorts are also moisture-free and coated with anti-bacterial properties. So feel free to roll around in them and sniff and lick them to your heart's content. You won't get sick(at least not physically.0
The only thing holding you back from going out and getting a pair of these right now is, well, they aren't out yet. TITIN have jogged on over to Kickstarter to try to raise finishing funds for these amazing shorts. How much are they looking for? $100,000 but, hey, they'll probably get it. This is just the type of thing gym rats have been looking for.