As regular reader of our Blog, you are well informed about the hottest trend in 2007: Solar and iPod bags.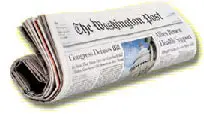 The Washington Post's article from yesterday's edition: Let Your Gadgets Soak Up the Sun features '… a new generation of photovoltaic gadgets employs the sun's rays to power iPods, cellphones and more.'
The top of their list is Reware's Juice Bags followed by a range of other portable solar charger.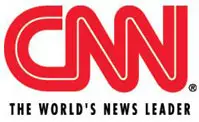 CNN picked up SIGGRAPH's UnRavel event with a report headlined: You wear IT well, featuring next to others Leah Buechley's LED bracelet and the Solar bikini from Andrew Schneider.
The CNN article states: 'Today's latest gadgets are so refined and petite that they clip on to a belt or slip easily into a pocket or a bag. The next challenge confronting designers and engineers is to make technology not only portable but also wearable.'

USA Today in today's article Backpacks: A new 'badge' of cool states: 'Backpacks are no longer just for lugging books and peanut butter sandwiches. Students also pack them with laptops, cellphones and iPods. They've evolved into techno-fashion statements that have to look hip, feel comfortable and hold an ever-evolving array of stuff.'
A very interesting article by USA Today that describes the huge size of the backpack market and the big shift from being 'just' a bag towards the technical evolution of backpacks to be functional, personal and fashionable.
Following the examples of recent media coverage and I think there is more I didn't come across (yet), Wearable Electronic is attracting the attention of 'heavy weights' in the news business and with it, a wider audience.