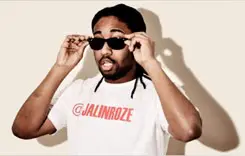 So you love Twitter. What now? @MeTees is on it with their Twitter handle t-shirts. Advertise your Twitter name to the world. How can the Twitterverse and the realverse collide like this?!
The shirts come in a variety of styles. Â T-shirt, crew, long-sleeve, you name it. They even have hoodies. The t-shirts clock in at $25 bucks and the hoodies clock in at $35. Not so bad for the hoodie, at least.
You must actually own the account plastered on the front of the shirt, so that means none of you can pretend to be Ashton Kutcher..again. Order the shirts here.