Light attracts more than anything else our attention, gives comfort and literally – lightens up our life.
A new name, although not a newcomer in the Wearable Electronic field, Fitright Industrial, announced in their press release the 'China Coin', a keypad for the integration into clothing or bags, that is illuminated.
We managed to get a first peek at the keypad modules as you can see on the photos below.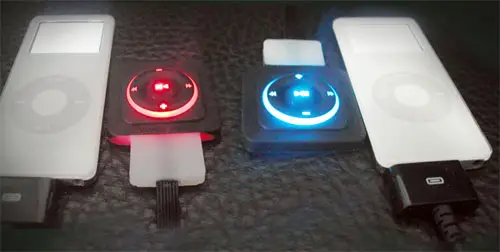 "We are very excited about 'China Coin'. Everybody who sees it wants to touch it and be seen wearing it. Our inspiration was a fusion of the ancient China coins from the Han Dynasty dating back 2,000 years ago together with the modern design of the iPod explains FITRIGHT's President Michael Corbett.
"Our customers can focus on beautiful finished products while we manufacture their customized electronics package + manage the Apple MFI program for them."
East meets West or in our words, Aesthetic meets the Future of Fashion.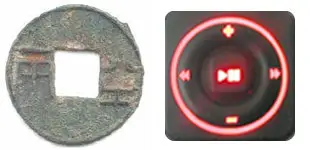 The China Coin keypad is based on soft Polymer material, is 100% washable, has good tactile feeling and comes in many different colors for the keypad material as well as for the illumination color of the keypad.
The module works seamless with the iPod which can give up to 12! different intuitive commands to the iPod. That's a lot more than we have seen so far on all the 5/6 functions (on/off, volume up/down and previous/next song) just don't know yet what that will be.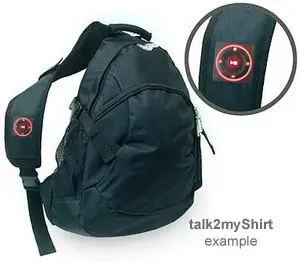 The light goes on when you touch the keypad and stays lit up as long as the iPod is on. It's designed to remind users that the iPod is switched on. That's not always obvious if your iPod is in pause mode or very low volume. You don't see that without looking on the screen. If the light on the keypad is off – the iPod is off, naturally.
The power for the keypad light comes from the iPod (no need for additional batteries) which will cost less than 5% of the iPod's battery capacity, a small price for the sparkle and convenience to navigate your iPod.
According to the press release, Fitright has produced already Wearable Electronic products for a list of companies over the last 5 years.
That makes it very likely to see soon the first products using the China Coin in the shops. We will keep our eyes and ears open for news from this sparkling iPod keypad.
For more information, please check out the press release.