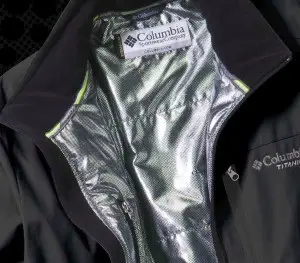 Columbia is entered the crowded heated clothing arena with their Omni-Heat line of Electric heated clothing items. This line is notable for filling the clothing with lithium polymer battery packs and a specially tailored heating system. This system, codenamed "On demand" heating lets you turn the heat on and off with the push of a button. You can also adjust the heating level with the very same button.
These items come with rechargeable batteries, which is cool. They work via a USB charger which is extra handy. A rep from the company says that the batteries work for around six hours on a single charge, which is plenty for a daily commute. You lumber gatherers may be in trouble though.
Of course, all of this fancy tech doesn't come cheap. Â The jacket clocks in at $800 while the gloves cost half that at $400.