URBAN TOOL is back. To add to their already awesome iPod controlling shirt, enter the ultimate lazy person's gadget. perCushion is a Bluetooth enabled pillow. Now you don't even have to get ur lazy a** up to answer the phone.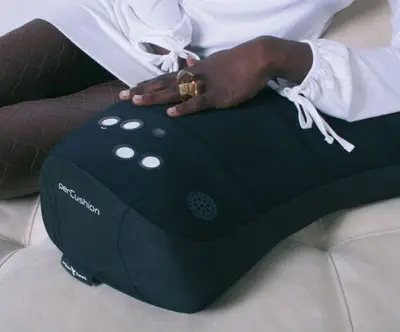 The perCushion is rechargable and lasts up to 8 hours talk time with 300 hours of standby time. This device is capable of end and send functions and volume. Another great feature is that the cover is washable.
The Urban Tool perCushion is going to be roughly $535.73 when available. Let the lethargy begin!