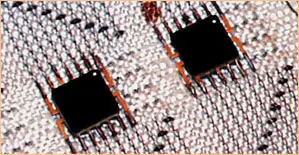 In case you haven't heard of the last big event for Wearable Electronics in 2007: the Smart and Intelligent Textiles Conference held in conjunction with the Nanotextiles conference takes place in Prague between Dec. 10-12.
This 3 day event is organized by IntertechPira and brings together leading experts from fashion design, branding, research and manufacturing.
A diverse mix of high profile speakers makes this conference the perfect meeting point, opening up opportunities to get the latest insights into Wearable Electronic and gives plenty of room for networking with the speaker and participants.
The Nanotextiles and Smart and Intelligent Textiles conference is just one month away and you might consider signing up to ensure a place in this high profile event.