Innovative Wearable Device Offers New Compassionate Monitoring for High-Risk Pregnancies
A groundbreaking wearable device, developed by Melbourne University in collaboration with Kali Healthcare, has the potential to significantly decrease stillbirth rates and provide expectant mothers with a convenient method to monitor their unborn babies. This innovative and life-changing technology offers a promising alternative to conventional ultrasounds, making fetal heart rate monitoring more accessible and user-friendly.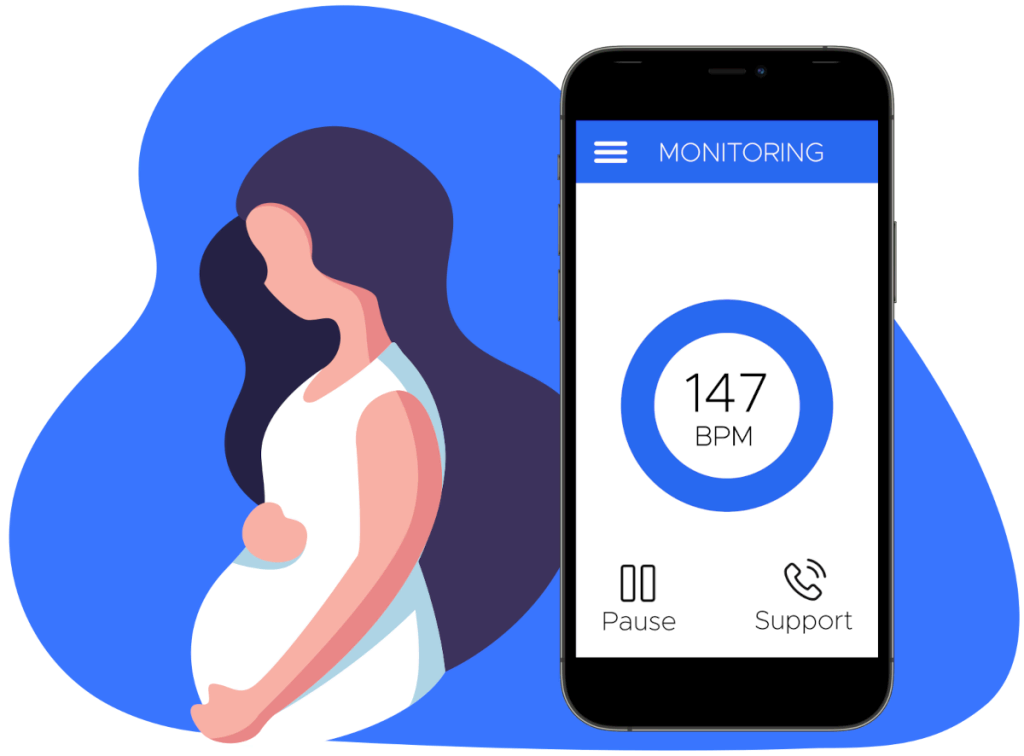 The yet-to-be-named wearable device functions as an adhesive patch placed on the mother's skin, which continuously monitors the unborn baby's heart rate. In Australia, a heartrending 1 in 130 pregnancies tragically result in stillbirth. This new technology could offer much-needed support to pregnant women, especially those with high-risk pregnancies, who often have to undergo regular ultrasounds at hospitals.
For mothers in rural areas, the traditional ultrasound process can be both time-consuming and challenging. Furthermore, it places a strain on the healthcare system, as ultrasounds necessitate expensive equipment and specialized personnel, typically found in larger hospitals.
Associate Professor Fiona Brownfoot, co-founder of Kali Healthcare, expressed her excitement about the new fetal monitoring system: "We have developed a new fetal monitoring system that consists of a small wearable device and sensor patch, which accurately detects the baby's heart rate. It is easy to apply and paves the way for at-home monitoring during telehealth consultations."
Professor Brownfoot also envisions the device streamlining heart rate monitoring during labor, allowing women to remain active without any disruption in fetal heart rate monitoring. This breakthrough could significantly improve the birthing experience for patients, midwives, and obstetricians alike.
Thanks to a generous $750,000 AUD pre-seed investment from the University of Melbourne, the wearable device is set to enter trials next year. This advancement aligns with the growing trend of wearables enhancing patient experiences and fostering better health outcomes.
The future of healthcare is bright, with remote patient monitoring through simple, user-friendly devices poised to revolutionize the industry. This innovative wearable device exemplifies the power of technology to provide expectant mothers with peace of mind and ultimately save precious lives.