Avantex is focusing on the visualization but also on the practical aspects of innovative and future clothing. Techtextil which is next door, is mainly focused on the manufacturing part of the garment creation process.
My overview focuses on the Avantex itself, providing a view of the things to come soon into the Wearable Electronic market.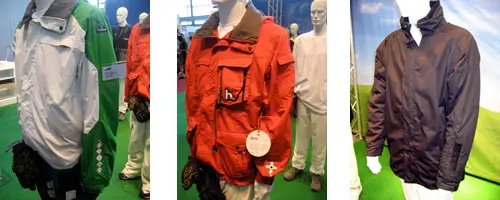 From left to right: O'Neill h4 range for 2007/08 Jacket with Eleksen textile switch, O'Neill h4 collection with Fibretronic 'Fidler' switch and right photos the Zegna iJacket, Leather edition – beautiful, just beautiful.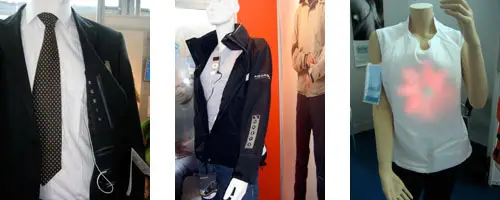 This range of photos show from left to right: Bagir/Eleksen new collection of men's business suit, Aquatry Jacket (on Eleksen booth) and Philips Lumalive vest on the right.
That range of photos above show from left to right: Rosner new style, Lodenfrey Jacket (excellent look and style for outdoors in fashion) and Lodenfrey 'Lederhosen' as seen before.