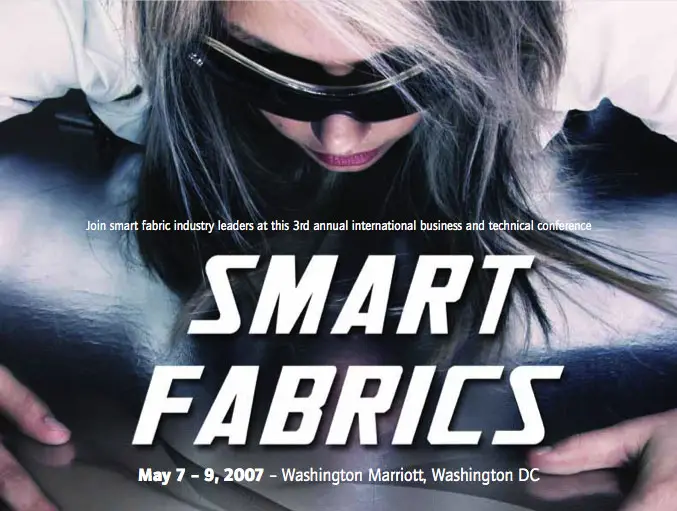 IntertechPira, a leading provider of strategic information and analyses on advanced materials and technologies, is organizing for the third straight year the Smart Fabrics Conference from May 7-9 in Washington DC.
The conference has everything imaginable to offer: on the first day, two highly interesting seminars are planned. The first seminar is about Getting E-textiles to Market by instructor Dr. Patricia Wilson, founder of Fabric Works and the second seminar on Structures and Properties of Interactive Fabrics by Dr. Xiaoming Tao, Chair Professor of Textile Technology and Head of the Institute of Textiles and Clothing, The Hong Kong Polytechnic University.
On the second and third day, over 150 leading industry executives are expected to attend this international conference, designed to address the business and technological developments for smart fabrics.
A great opportunity to meet and network with CEOs, CTOs, strategic planning managers, R&D engineers, sales and marketing executives, engineers, and product development managers from the flexible electronics, textiles, sporting equipment, lighting, portable and solar power, fashion, medical, and investment industries.
If you are in or around Washington DC and interested into Smart Fabrics and Wearable Electronic, you should visit this conference in the Washington Marriott Hotel.
If you can not make it, stay tuned and check back in the coming days frequently for the latest news from the Smart Fabrics 2007 Conference and the world of Wearable Electronics.