Eleksen, the company we write quite a bit about here, was very active recently in the business section of many online and offline reports.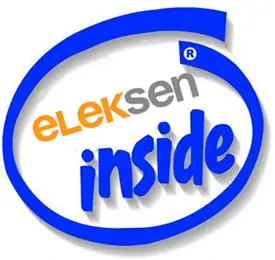 Firstly, there was the announcement during the Intel Developer Forum in Beijing last week where Eleksen announced it has been selected as an UMPC ecosystem partner by Intel to deliver a range of ElekTex-based solutions for Intel based Ultra-Mobile PC (UMPC) and MIDs (Mobile Internet Devices).
Eleksen will have an array of working reference designs, prototypes and concept designs based on a variety of ElekTex sensor designs and control electronics that can be easily integrated into an Original Equipment Manufacturer's (OEMs) mobile computing accessories products.
"Interactive soft-goods provide a new capability that complements the functionality and portability of UMPCs and MIDs," said Kelley Johnson, Marketing Manager at Intel Corporation. "Eleksen stands out as a great choice for new UMPC and MID interface accessories as the Intel® Ultra Mobile Platform 2007 helps create demand for a new category of devices."

Eleksen is also expanding their presents to US and Asia by setting up regional offices in San Francisco and Hong Kong.
Last year, the company sealed its status as the leader by being the only company in this space to go public and selling over 300,000 units to date. Eleksen's roster of partnerships and customers includes leading companies such as Belkin, Intel, Microsoft and Apple. Eleksen's ElekTex® is the smart fabric sensor of choice by name brands such as Zegna, Spyder and O'Neill.
"With demand for wearable technology growing swiftly worldwide, it became eminently clear that these new San Francisco and Hong Kong facilities were a necessity to keep us ahead of the curve," said Robin Shephard, CEO of Eleksen.
[source:
tmcnet
]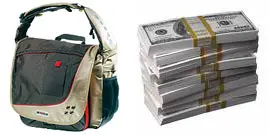 And some financial data: Eleksen, based at Pinewood studios in Buckinghamshire, posted turnover up by 176 percent to 3.5 million pounds ($7 million) in 2006 with an operating loss of 4.2 million pounds.
One of the firm's bestselling products is a messenger bag, that is equipped with loudspeakers, so that people can share their iPod tunes. "These are around $60 and they sell really well. We can't make them fast enough," Shephard said.