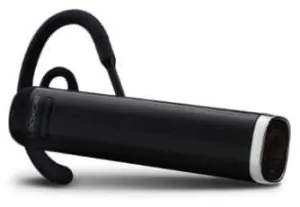 The venerable Looxcie 2 wearable camcorder has gone on a diet lately. This is a good thing considering if you are going to be physically wearing a video camera, you'd like it to be as small as possible.
The new Looxcie is about half the size and 20 percent lighter than the original, but still packs in all of the "lifecasting" power consumers have come to expect from the company's devices. The new Looxcie 2 also offers support for affiliated Android and iPhone apps. Â The new Looxcie also sports Bluetooth hands-free support, 480p recording capabilities, and support for a host new accessories.
The five hour model will cost you $179 with the 8 hour model setting you back $199.